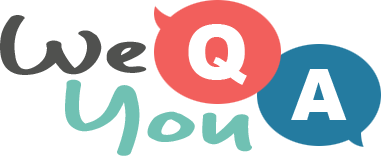 General Trivia Quiz for the worlds smartest people
Question 1 of 10
A bored housewife named Shirley had an unforgettable Greek holiday in 1989 - what was it?
Question 2 of 10
Springerle is a traditional Christmas cookie from which country?
Question 3 of 10
What type of car featured in Magnum P I?
Question 4 of 10
Who played the role of John Hammond in Jurassic Park?
Question 5 of 10
The Albert Einstein College of Medicine is in which American city?
Question 6 of 10
Margaret Thatcher said 'I am extraordinarily patient, provided...' what?
Question 7 of 10
What sound did Nick Lowe say that he loved in 1978?
Question 8 of 10
Drew, Oswald, Kate, and Lewis run a side business out of Drew's garage in The Drew Carey Show. What do they sell?
Question 9 of 10
"The Bartered Bride" is composed by Bedřich Smetana, of which nationality?
Question 10 of 10
What term is used to describe any freshwater fish NOT belonging to the Salmon or Trout families?

Try another one of our quizzes
General Trivia Quiz
10 questions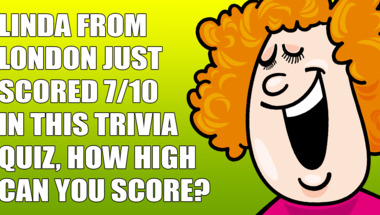 Mixed Knowledge Quiz
10 questions to test your knowledge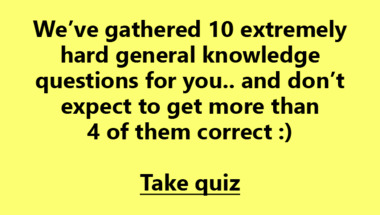 Quiz : Jobs of the past
Do you know what these girls are doing?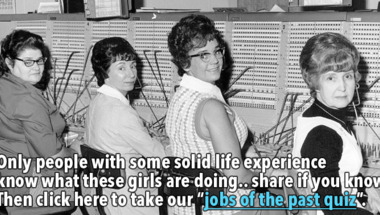 Trivia quiz for A+ students
How far can you stretch this quiz?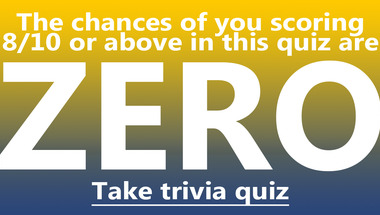 A quiz for brainies
10 questions in mixed categories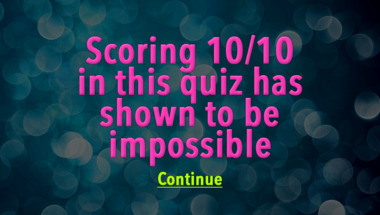 1980-1990s song quiz
How many correct answers will you get?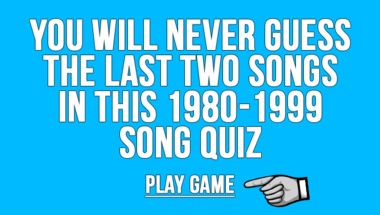 General Knowledge For Trivia P
10 mixed questions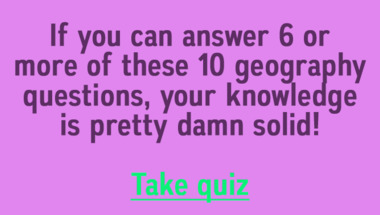 Trivia quiz for the experience
10 good questions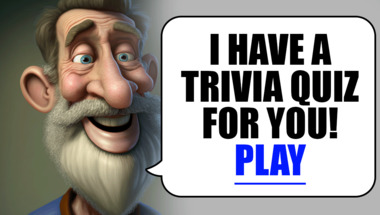 History Quiz
Will you get history right?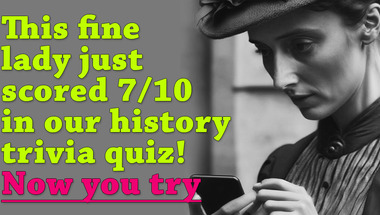 Genius Trivia Quiz for everyon
10 trivia questions - genius level.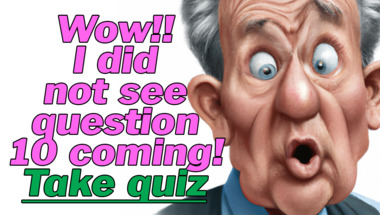 Home cook quiz
10 questions about food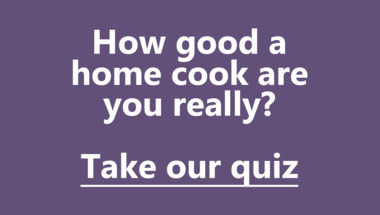 History Quiz
10 questions to test your knowledge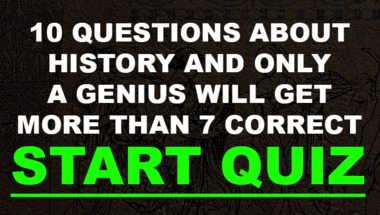 Food and cooking quiz
10 mixed questions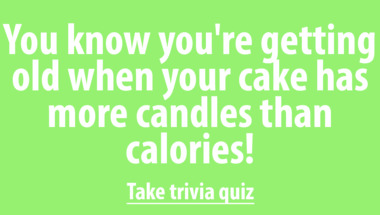 Quiz : Songs of the 1960s
How many correct will you get?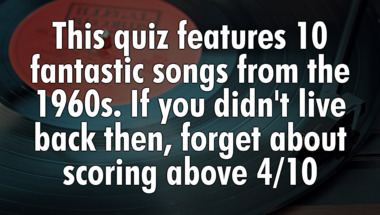 Trivia challenge
10 questions to battle