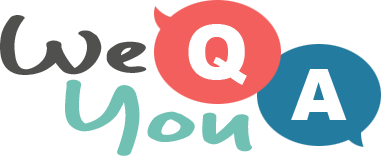 Food & Cooking Trivia Quiz
Question 1 of 10
Which of the following is not a form of pasta?
Question 2 of 10
Question 3 of 10
What are German "Knodel", or dumplings, usually made of?
Question 4 of 10
What is the name of the traditional Spanish rice dish cooked in a large pan?
Question 5 of 10
What would a cook use a "mandoline" for?
Question 6 of 10
Which food is known as brain food?
Question 7 of 10
After eating spicy Mexican food, which beverage would best cool the burning sensation?
Question 8 of 10
What animal's milk is used to make most kinds of cheese?
Question 9 of 10
What collection of small dishes, often including dumplings, is served for snack or lunch in China?
Question 10 of 10
What are the primary ingredients of a Greek "village" salad?

Try another one of our quizzes
Brainy Trivia Quiz
10 mixed questions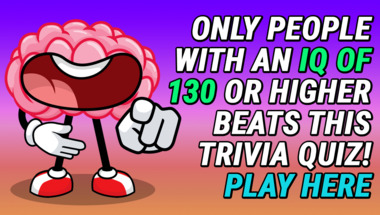 Mixed Trivia Quiz
10 questions lined up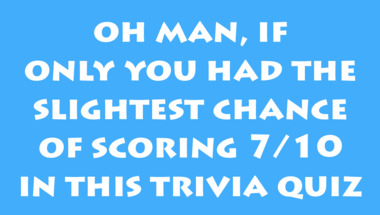 A trivia quiz for knowledge lo
Can you get more than half of them right?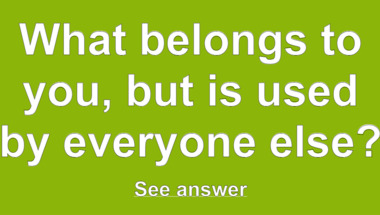 Trivia quiz for clever owls
10 questions in different categories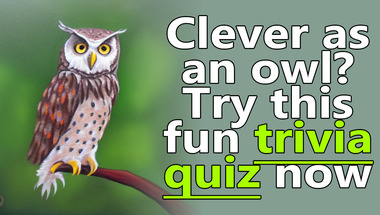 Super fun trivia quiz
10 quite hard questions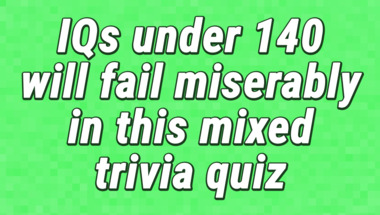 Trivia quiz for clever owls
10 questions in different categories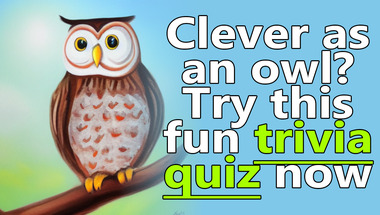 Trivia Quiz for 60+
Ten amazing questions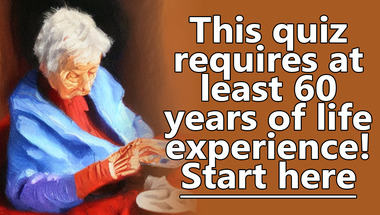 High IQ trivia quiz
10 mixed up questions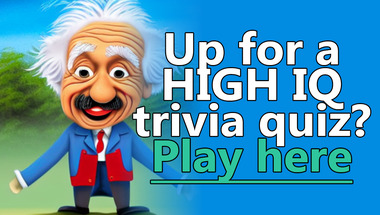 Food & Cooking Trivia Quiz
10 flavourful questions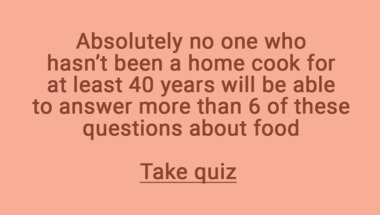 Geography Trivia Quiz
Are you smart enough for this one?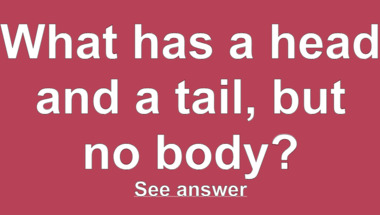 10 question general trivia qui
Mixed categories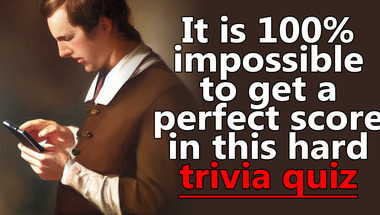 Trivia quiz from Albert to you
10 mixed questions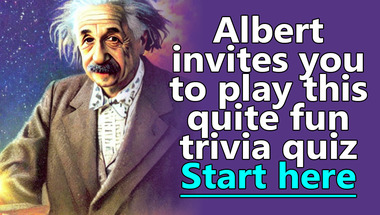 World History Quiz
10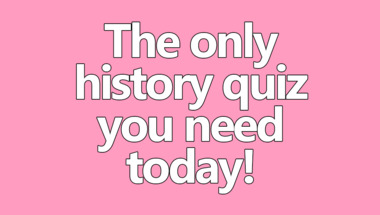 Quiz : Songs of the last 40 ye
How many correct answers will you get?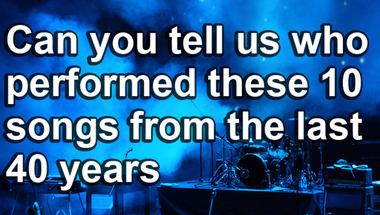 Trivia quiz for people over 60
10 mixed trivia questions for you