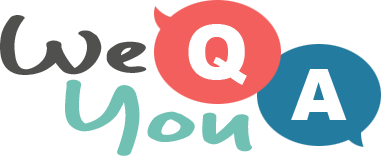 Quiz : Lyrics of the 1960s.
Question 1 of 10
"Birds sing out of tune, And rain clouds hide the moon" is from which song by Peter and Gordon?
Question 2 of 10
Jan and Dean sang about a little old lady from which US city?
Question 3 of 10
According to Alan Price, Simon Smith had which type of animal, described as amazing dancing?
Question 4 of 10
Herman's Hermits sang "What begins, these happy notions, You do things to my" what?
Question 5 of 10
The New Vaudeville Band sang "Winchester Cathedral, You're bringin' me" what?
Question 6 of 10
"Well, Billy Joe never had a lick of sense" is from a song by which artist?
Question 7 of 10
Which season is Nat King Cole singing about with "Those days of soda and pretzels and beer"?
Question 8 of 10
Which group sang "Sloopy let your hair down girl let it hang down on me"?
Question 9 of 10
"Matty told Hatty about a thing she saw, Had two big horns and a woolly jaw" is from which song?
Question 10 of 10
"It took me so long to find out, And I found out" is from which Beatles song?

Try another one of our quizzes
A trivia quiz for knowledge lo
Can you get more than half of them right?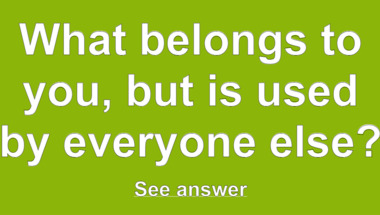 Brainy Trivia Quiz
10 mixed questions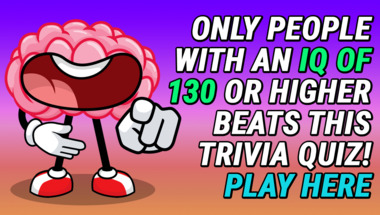 Mixed Trivia Quiz
10 questions lined up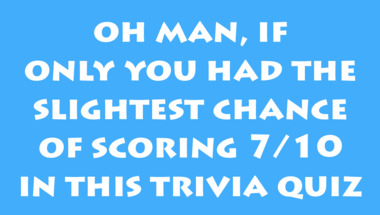 Trivia quiz for clever owls
10 questions in different categories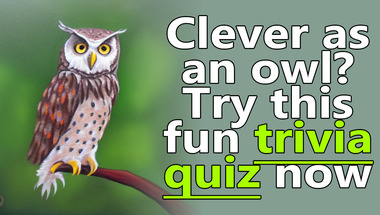 Super fun trivia quiz
10 quite hard questions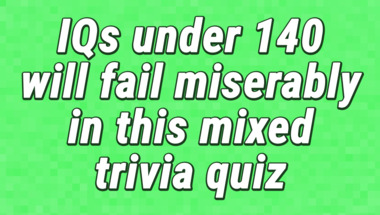 Geography Trivia Quiz
Are you smart enough for this one?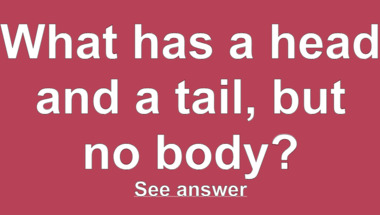 Trivia quiz for clever owls
10 questions in different categories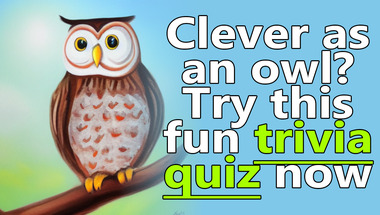 10 question general trivia qui
Mixed categories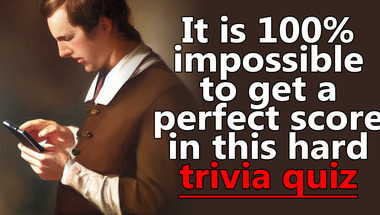 Food & Cooking Trivia Quiz
10 flavourful questions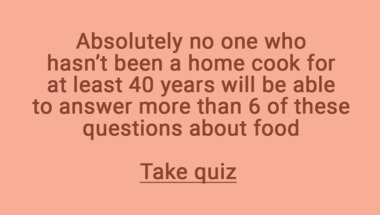 Fresh trivia quiz
The last 3 questions will be very hard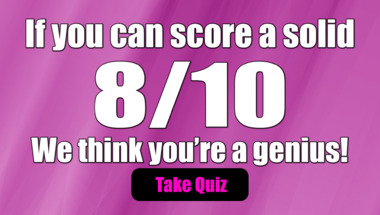 Quiz : Songs of the last 40 ye
How many correct answers will you get?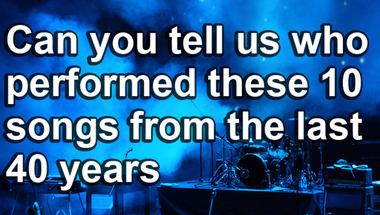 World History Quiz
10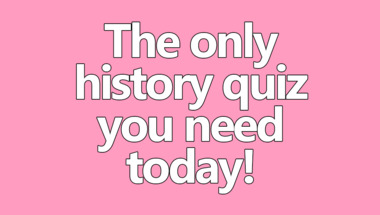 High IQ trivia quiz
10 mixed up questions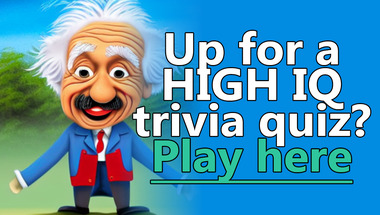 Einstein Trivia Quiz
10 hard questions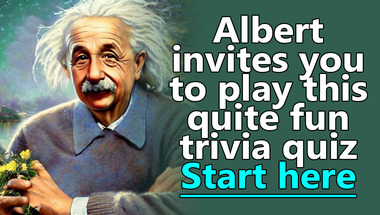 Trivia quiz from Albert to you
10 mixed questions