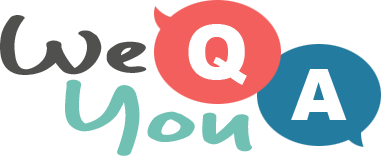 General Knowledge For Trivia Lovers
Question 1 of 10
In which field is Dell one of the main manufacturers?
Question 2 of 10
Shakira was born in 1977, what occupation is she famous for having?
Question 3 of 10
Complete the proverb: 'Another day, another ________.'
Question 4 of 10
Leslie Charteris' most famous fictional character is known as 'The Saint,' but what is his real name?
Question 5 of 10
The longest day of the year falls in which month?
Question 6 of 10
What type of bean is pale with a black mark?
Question 7 of 10
Which country has the most fast food restaurants?
Question 8 of 10
What was the name of the dance craze that started early in the 20th century?
Question 9 of 10
Which of these YouTube music sensations has the most views on the website?
Question 10 of 10
Who wrote the play "The Importance of Being Earnest"?

Try another one of our quizzes
Mixed Trivia Quiz
10 questions lined up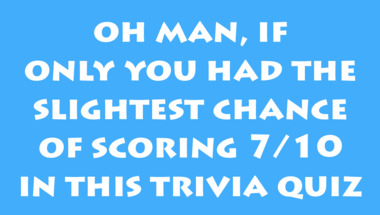 Brainy Trivia Quiz
10 mixed questions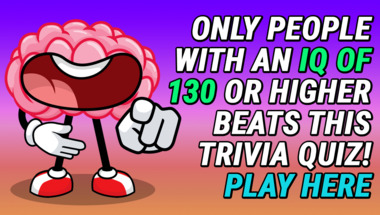 Geography Trivia Quiz
Are you smart enough for this one?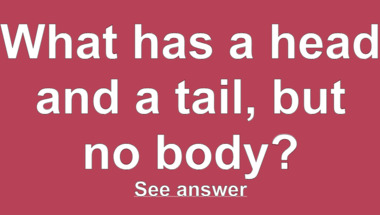 Trivia quiz for clever owls
10 questions in different categories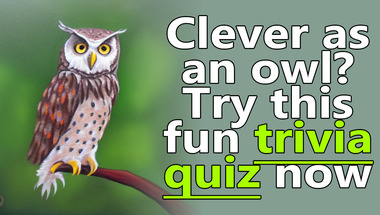 Trivia quiz for clever owls
10 questions in different categories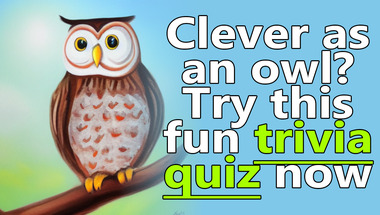 Super fun trivia quiz
10 quite hard questions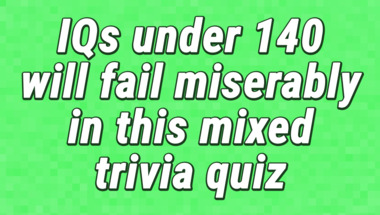 10 question general trivia qui
Mixed categories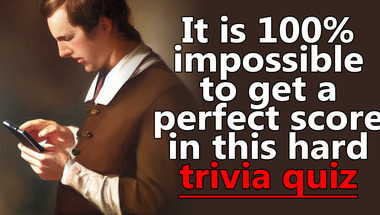 Food & Cooking Trivia Quiz
10 flavourful questions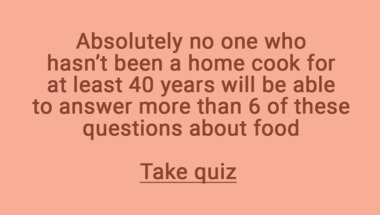 A trivia quiz for knowledge lo
Can you get more than half of them right?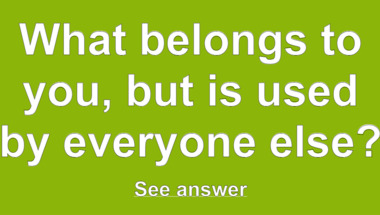 Fresh trivia quiz
The last 3 questions will be very hard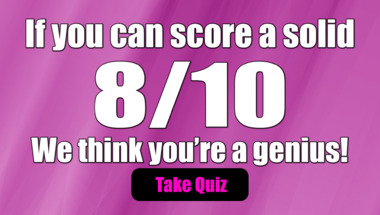 Einstein Trivia Quiz
10 hard questions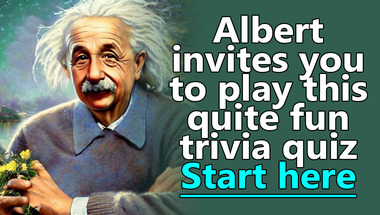 Trivia quiz from Albert to you
10 mixed questions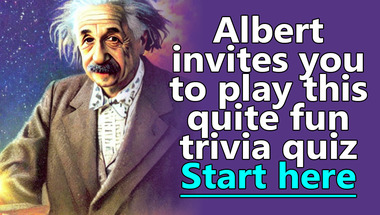 High IQ trivia quiz
10 mixed up questions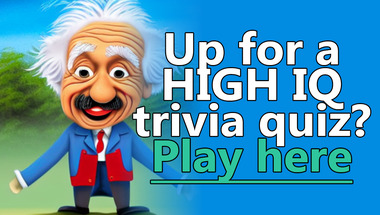 World History Quiz
10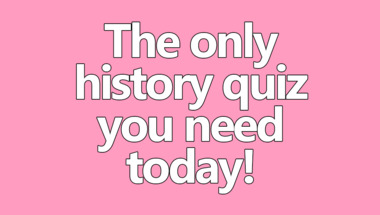 Quiz : Songs of the last 40 ye
How many correct answers will you get?